Ultra-Vib Vibrating Screener
Midwestern's Ultra-Vib Screener is a rugged, quality-built machine, utilizing a high-frequency, straight-line motion that gives excellent liquid/solid separation.
The Ultra-Vib uses a pre-tensioned screen cloth mounted on a steel square tube frame. The screen frame assemblies are easy to install and remove without the use of any tools. Spring-loaded clamps on the outside of the box hold the screen panels in place.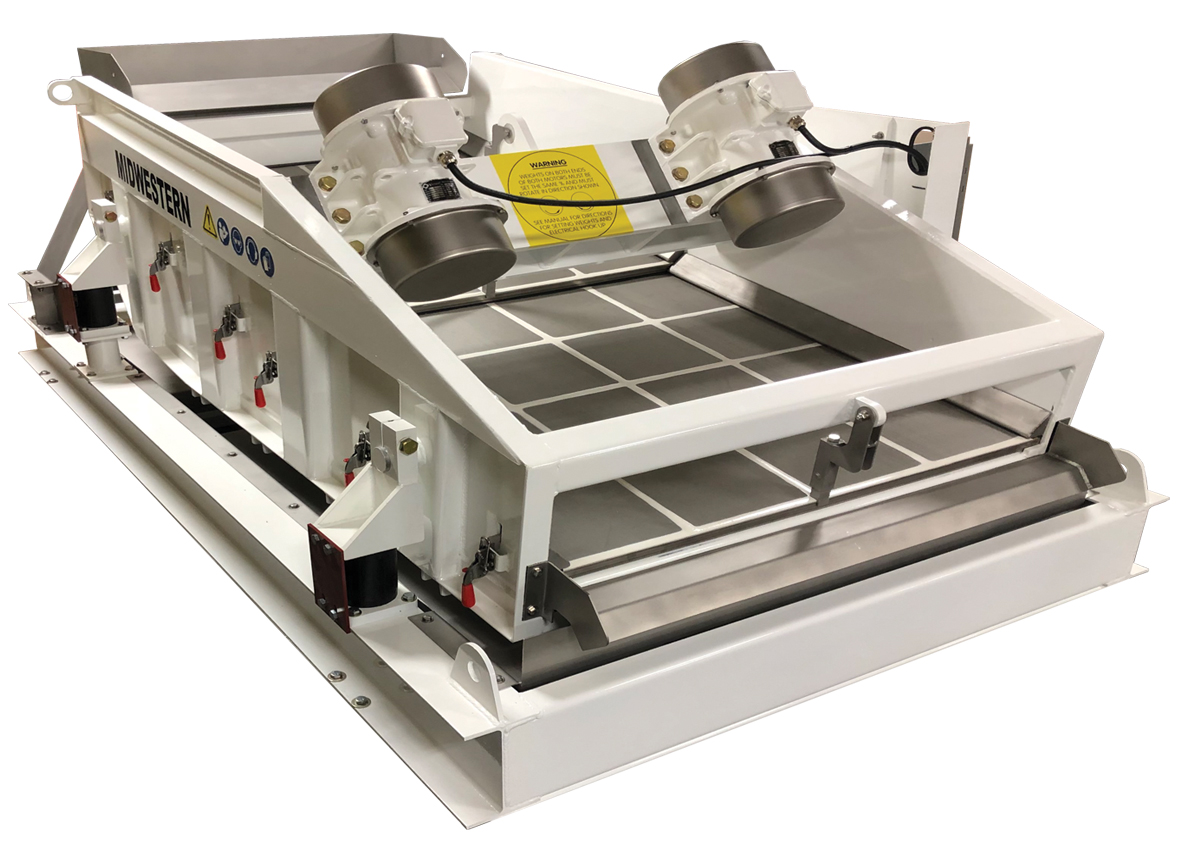 Contact Midwestern for more information regarding this screener and how it can be implemented into your application.
More Information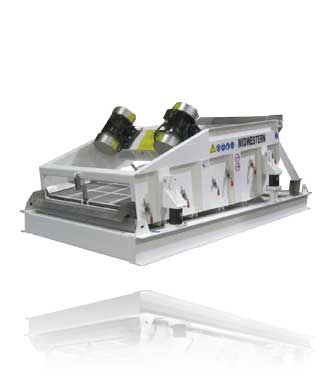 Free Test Facility

To better serve our customers, Midwestern offers our full-scale test facility free of charge.

More Information
Auto-CAD & Dimensions

The Ultra-Vib Screener can easily be installed in your process.
Change End-Tension Screen
Midwestern's rectangular screening equipment features end-tension screens that take only 15 minutes to change! The high-frequency screeners require low levels of maintenance but can still screen a variety of materials.
View Full Version
Midwestern's test facility is perfect for determining if the Porta Sifter Screener is right for your specific application. Our full-scale test facility is a free service we provide to our customers.
View Full Version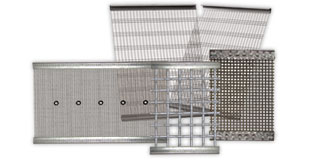 We Supply ALL Your Screens and Parts!
Midwestern's commitment to providing our customers with outstanding screening products continues with our full line of replacement rectangular screens. Our screens are manufactured to fit all makes and models of screeners.
Explore Your Options